Order before the time runs out and get "FREE shipping". Click "Add to Cart" to order
–
WANT TO GET RID OF THOSE UNWANTED BLACKHEADS, ACNE, WRINKLES, AND IMPURITIES ON YOUR FACE?
Using this charcoal deep cleansing facial mask will let your facial skin shine, radiate and glow with a youthful look.
The Charcoal Facial Mask contains natural charcoal extracts. These provide you with an effective natural way of eliminating blackheads, unwanted particles and dirt, enlarged pores, and wrinkles on your face.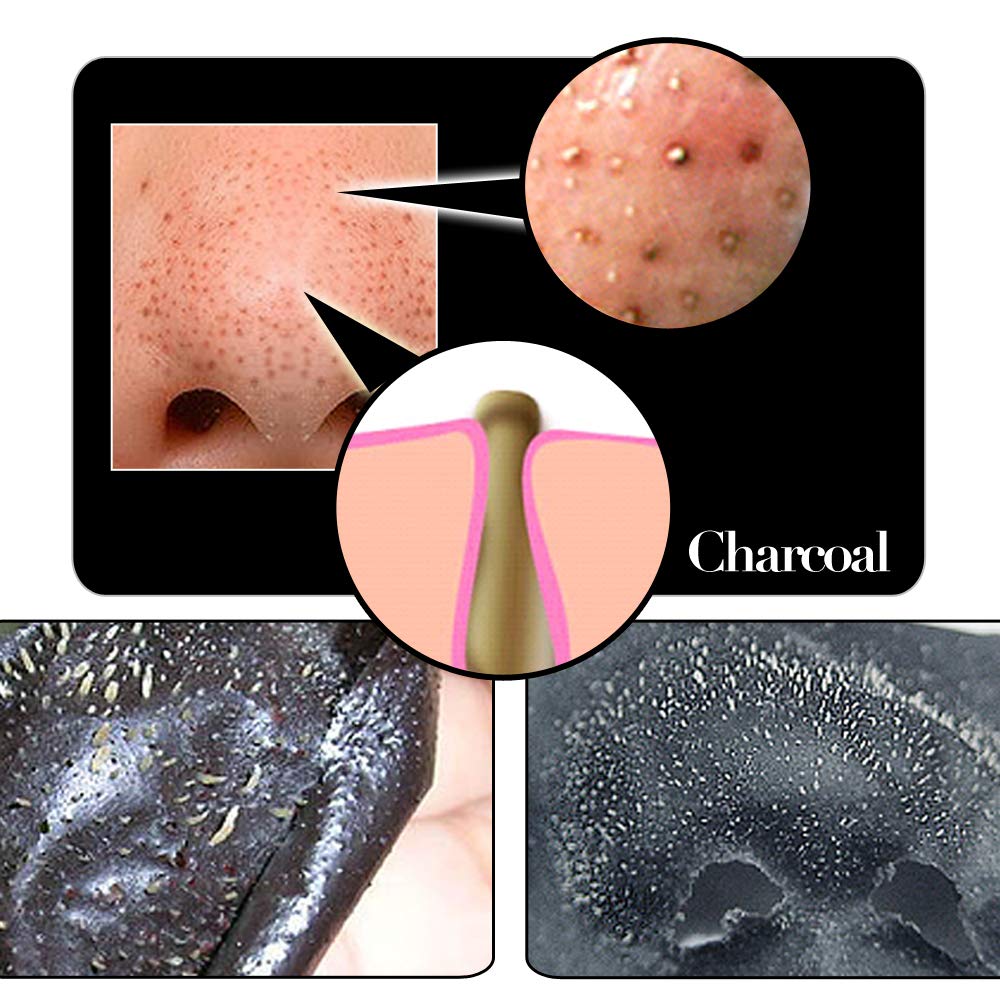 FEATURES:
AMAZING QUALITY, ALL NATURAL INGREDIENTS
This purifying black charcoal peel-off mask features a special, 100% safe, gentle synthesis. Our proprietary blend of natural ingredients such as bamboo charcoal, oat extract, grapefruit, vitamin B5, rosemary extract, calendula extract, vitamin A, vitamin E, citrus peel extract, and more (see the label above) make it ideal for almost all skin types!
REMOVE NASTY IMPURITIES, AND GROSS EXCESS OILS
Thanks to the powerful antioxidants and cleansing properties. This skin exfoliating mask will provide you a unique peel-off effect. This facial mask will not only help you get rid of gross blackheads but also those nasty whiteheads, excess oil, and impurities that give your skin that dull grainy look.
ERASE TERRIBLE DARK SPOTS AND BLEMISHES
The antioxidants included in your deep cleansing peel-off mask will help you reduce skin inflammation as well as help you eliminate spots, pimples, and other blemishes. Who wants those anyway… Eww. Now, you can have the perfect clear skin you have always dreamt of having. Know this, everyone will notice the difference!
ACHIEVE AN EVEN, SILKY SMOOTH, AND GLAMOROUS COMPLEXION
By cleaning your skin deep down and effectively minimizing your pores, this refining black facial mask will tone and firm your skin. This blackhead clearing mask will leave your complexion soft and silky smooth, making you irresistible.
PERK UP YOUR SKIN IN LESS THAN 30 MINUTES
The facial peel-off mask is very easy to use. First, cleanse your skin with warm water to open the pores. Next, apply the clay mask on your face, leave it on for 15 to 20 minutes. Then, peel it off, removing nasty blackheads, whiteheads, and other gross impurities. Lastly, you can wash your new revitalized face with cold water to close your pores and apply your normal skincare routine after that! Now you have beautiful skin!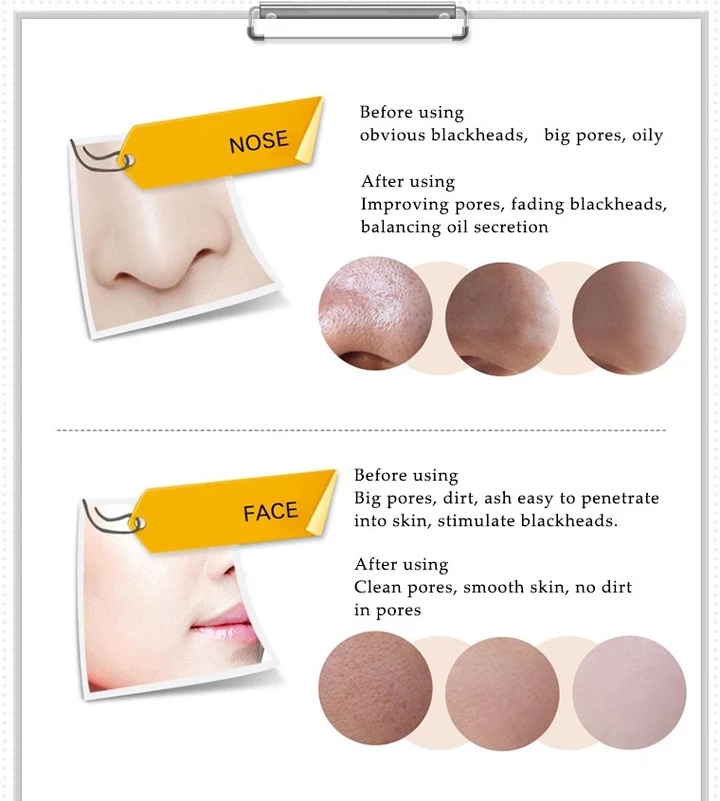 HOW TO USE:
Cleanse Face – Cleanse and steam your face to open pores.
Apply – Apply a medium-to-thick layer on the desired area where blackhead-removal is required (such as the nose/t-zone). Make sure to avoid eyebrows, hairline, sensitive areas such as around the eyes and lips or anywhere with facial hair such as sideburns.
Peel – Leave for 20 to 30 mins making sure it is completely dry and carefully peel away.